A Letter From Our Founder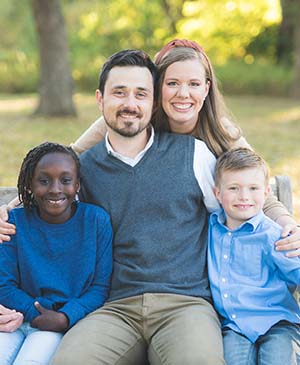 " Since I was a teenager, I've known what my calling is – to help people take charge of their finances and feel confident that their decisions are setting them up for success. Growing up, I saw some people who were close to me make good financial decisions, and I saw others make bad ones, and I decided early on that I wanted to be a part of the first group. I was determined to make sure my family was taken care of and we could enjoy life together no matter what challenges or opportunities came our way. Seeing the difference that good decisions could make stirred a passion in me that is even stronger now, and that's what drives me every day.
For more than a decade, I've been helping physicians, business owners, successful professionals, and retirees optimize their wealth and manage it wisely. My goal is to give them the information and resources they need to simplify their finances and make the best decisions for themselves and their families. I care a lot about my clients, and I'm committed to being their trusted partner and offering straightforward guidance so they can enjoy life with financial peace of mind and clarity.
I come alongside my clients to empower them with my resources, years of experience, and extensive education to simplify the complex and help them make the best possible decisions for themselves and their families. No matter where you're at in life or how much planning you have or haven't done, I'll be here to guide you through your opportunities and challenges and help you pave a path forward that you can be confident in."
— Isaiah